Detailed and colorful logos almost always look good on the web, so if your intentions are to showcase your impactful design on your website and social media sites– go for it!
But if you have worries about a detailed logo being limiting, read on! How will it look at a small size? How will it print? 
Let's talk about the two biggest potentials issues, and simple solutions around it… so you can have your color and detail— AND a fully functional and versatile logo design!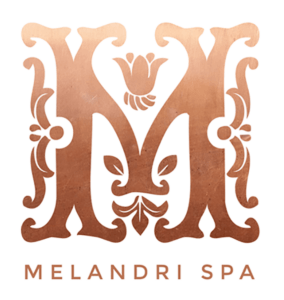 Wouldn't this Melandri Spa logo look stunning on a website? But how would it function everywhere else?
ISSUE 1: SCALABILITY
Potential Issue: A design rich in detail and color can be hard to see at a small size.
Solution: Have additional versions of the logo limiting detail. So easy! And these make for fun additional graphic elements for a cohesive brand.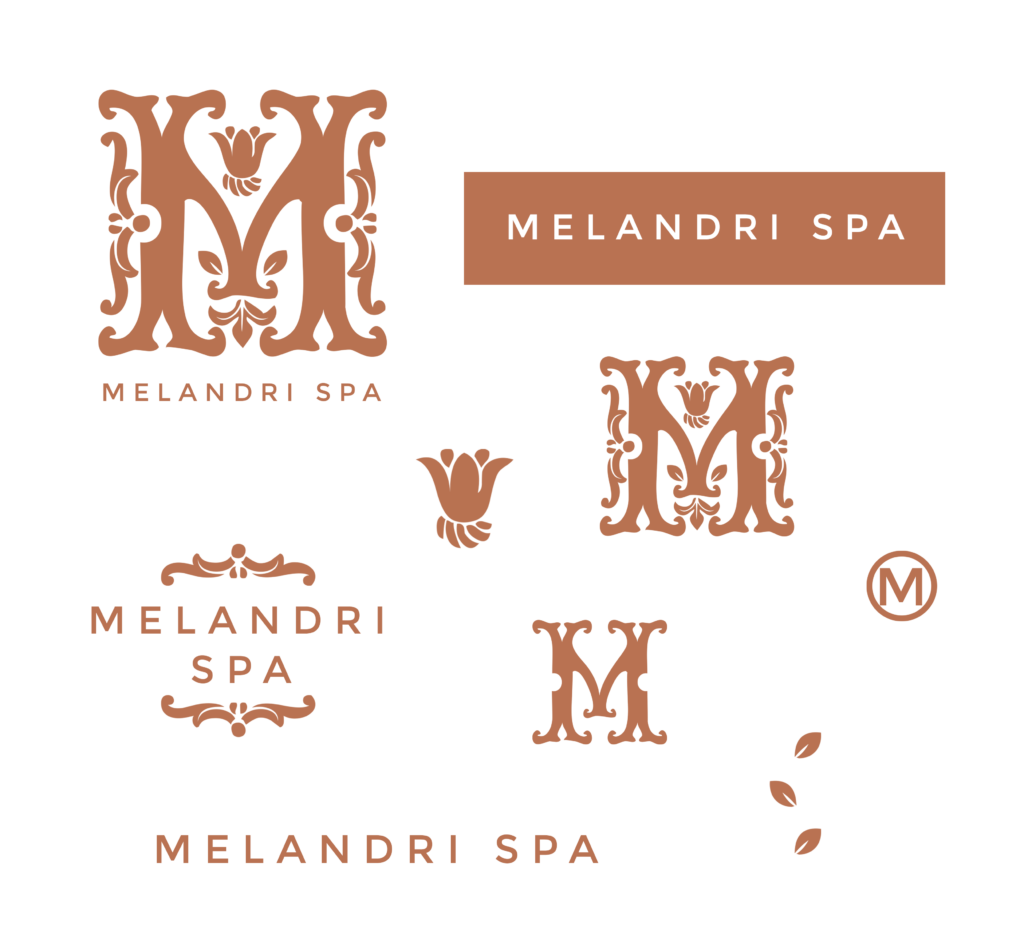 There is a huge range of possibilities for additional simple versions with this design! Doesn't it make for a beautiful collection of graphics?
ISSUE 2: PRINTING
Potential Issue: A colorful design can appear muted and dull when printed compared to what is seen on screen. (Why? To understand the difference between graphics on screen and graphics in print, Read here.)
Solution: Increase the contrast and saturation of the design so the colors print more vividly.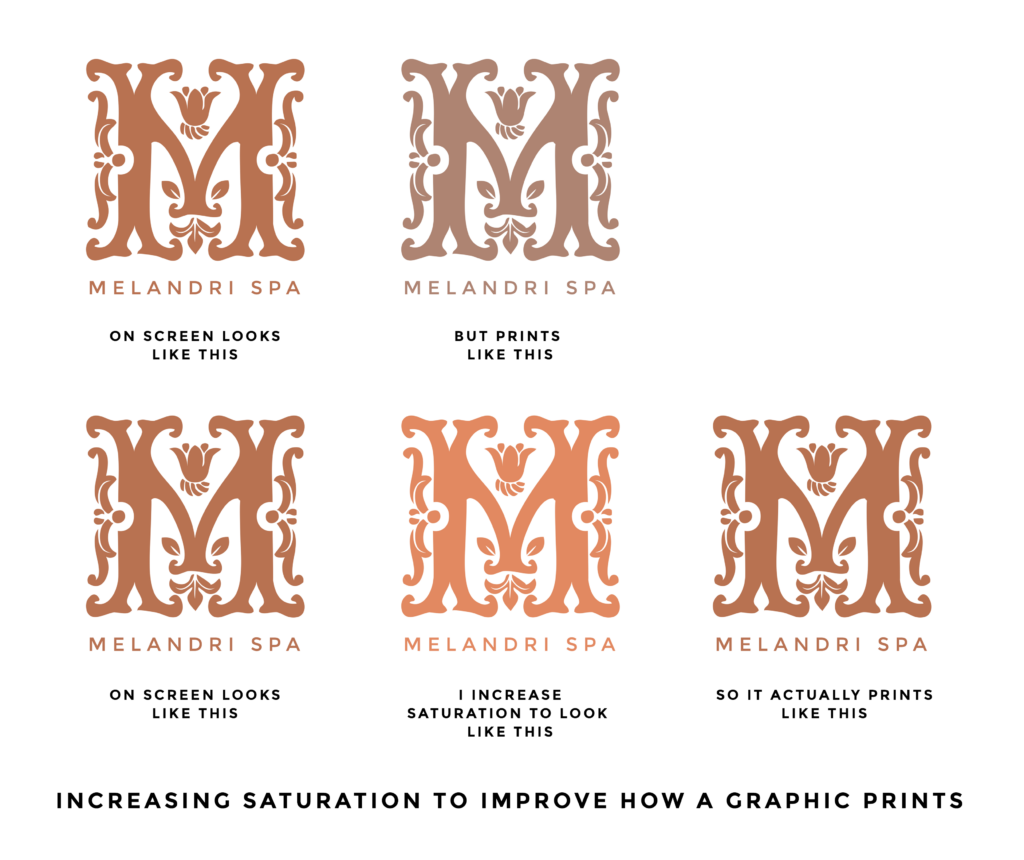 If detail and color variation are important factors for you, don't let scalability and printing deter you. A proper plan and understanding the details will ensure your logo looks best in any situation.