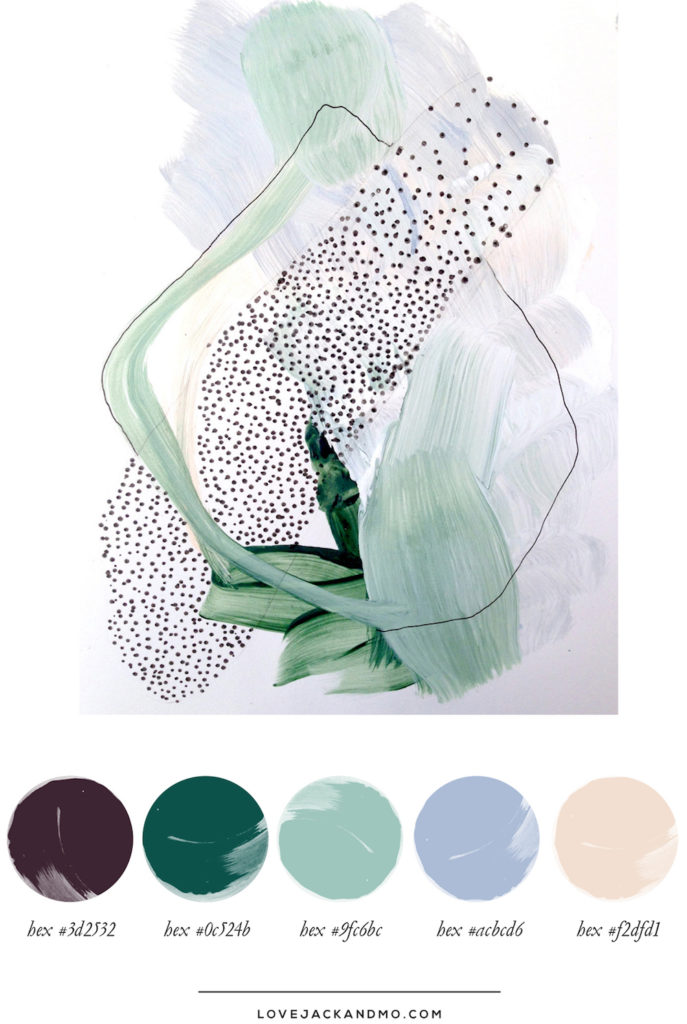 As soon as I saw this painting, I was drooling! Ah! These colors! These lines! The white space! This is one TALENTED artist.
Prints and other gorgeous artwork by artist Bianca are available at WildHumm.com.
Paying homage to her amazing skills, this color palette has been created to be used and enjoyed!
Please feel free to use these web color codes as you'd like. Just copy and paste the 6-digit code anywhere on a website where you can specify a color for a perfect match. These colors can also be used in a variety of design programs, desktop publishing programs and more.
Deep Eggplant: Hex #3d2532, Cool Green: Hex #0c524b, Mint: Hex #9fc6bc, Periwinkle: Hex #acbcd6, Nude: Hex #f2dfd1