Frequently Asked Questions
The goal is to help every client feel confident and knowledgeable with design terms and design processes- as painlessly as possible! In the beginning phases, there are many questions answered frequently. Here are the most common.
What is the turnaround time?
Custom Branding Packages + Logos
Typically, initial logo design(s) are ready for review 3 weeks after we've clearly defined project goals. The process from that point forward can be a matter of days or several weeks depending on how many rounds of edits are needed and client response time. The creative process is a fluid one; the timeline from start to finish varies from project to project. If you have a specific launch date scheduled, we will need to discuss that upfront and essentially work backwards from that date to ensure all is ready for use by that date! (Additional business collateral pieces in a branding suite or starter kit beyond the logo can take 2 - 3 weeks to complete per design item.)
Pre-made Logos
The turnaround time for Deluxe Pre-Made Logos is 1- 3 business days.
Other Design Projects
Design projects other than logos + branding packages are typically scheduled 2 weeks from purchase date.
What is the custom logo design process like?
After more than 10 years in the game, I've got this thing down to a science! I loosely follow the same process for each new project.

Here is how it goes...
Research
Question.
Once a purchase is made, a logo questionnaire will be sent to you via email to understand the goals for your business identity. I ask questions about what sort of designs elements you like, dislike, ideas you have, brief company history, goals, and more. This phase is crucial to developing a unique brand that accurately reflects your individualism.
Research. Discuss.
The questionnaire responses will pave the way for our design goals and specifics before I being designing. I will summarize your design goals and we will review together to ensure I understand your vision and aspirations.
---
Design Development
Create. Explore.
Then, the design process begins. I love this part! This is when I'm quietly in my studio working away. I may stumble upon additional important questions during this time in which I'll reach out to discuss. Most concepts begin with pen and paper. Art mediums are implemented like India ink, watercolor, charcoal. Other times, illustrations are built digitally depending on the needs of the client. All designs created are completely unique and one of kind.
The initial designs I share with you aren't rough sketches on paper; They are designs that are close to final form. Why is this? For me an artist, I need ample time to play and push the design process to develop art with soul. 🙂 Rough sketches and initial concept ideas don't always pan out. Ideas need to be explored in a hands-on approach for creativity to flourish.
---
Review + Refine
Edit.
Once the design process has reached a point where I am really happy with the designs and ready for your review, the logo design(s) will arrive in your email inbox with notes on the design components and instructions for review.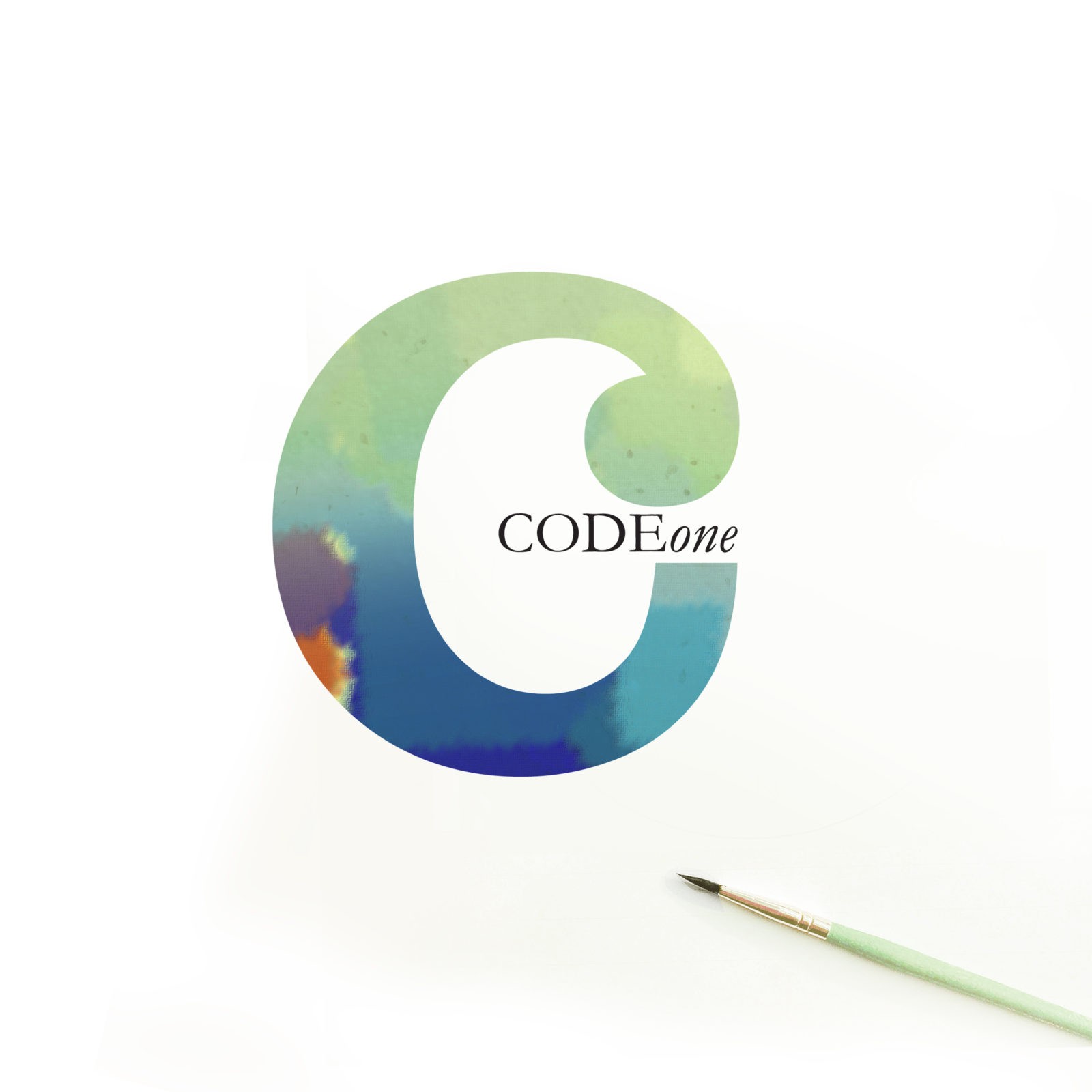 Perfect. Polish.
You will review and make suggestions for improvement via an emailed list. If multiple designs were presented, you will choose 1 design (or components from a few) to move forward with and edit. If you need to see multiple design variations, that is certainly okay. (Additional fees may apply.) If the designs spur ideas for totally new concepts, that's awesome, too! (Additional fees apply for new concepts.) We go back and forth with edits and reviews until you have the gut feeling of "YES! This is IT!" ( <This is the response I live for!)
---
Deliver
Once the design receives client approval, all of the final files for the approved design will be submitted to you via email with an instruction sheet explaining each file type. Then you can use your final logo design files anywhere and everywhere! From this point forward, I am always available for technical support with your new logo. You may have questions or additional needs from time to time and I am always happy to help.
---
Other Business Collateral
If your design package includes other business collateral pieces (like a business card, web graphics, etc.) we tackle those once the main logo mark is complete. You would be surprised how quickly the process goes once your logo is complete! If you'd like to add on other projects down the road, that is certainly okay. There are no time restraints here! I've been doing this since 2008 and still have clients that I've been working with from the very beginning.
Are you able to chat or meet in-person?
YES! New clients that do wish to chat a bit before purchasing a package typically need about 30 minutes to ask questions and get really familiar with my process. The consultation is billed prior to the scheduled call or meeting. Calls, meetings, FaceTime or Skype meetings with clients are also billed as consulting. Design consulting is billed at $100/hr in 30 minute increments. All calls must be scheduled. This is for your benefit as I am not always at my desk and need notes and visuals in front of me while discussing! I am a person who plans. If you are local, face-to-face meetings are possible! 🙂
What logo files do you included?
The approved logo design is delivered via email in a folder including the following:
AI (Adobe Illustrator file) ***
EPS and SVG (vector-based file created in Adobe Illustrator, intended for unlimited scalability) ***
PDF (with Illustrator editing capabilities)
JPG in RGB (3 different sizes intended for use on the web)
JPG in CMYK (for print)
PNG (with transparent backgrounds in 3 different sizes)
*** If you don't know how to use (or even open!) the AI, EPS or SVG file, that will certainly not pose an issue for you. The PDF, JPG and PNG files will be plenty to cover almost any logo design need you have. You can essentially put the original files (AI, EPS) on file for later if a need arises.
You will also receive:
Brand Color Palette (Custom logos will include the web color codes and Pantone colors from your logo to apply to other branding material)
Your logo placed on a square format to easily fit profile images on all social media sites
An instruction sheet explaining each file type and when you should use each one
My technical support from now until the end of time if you have questions and/or issues with logo files!
My intentions are to equip you with many file types that can be used by anyone- graphically-challenged or a tech-guru.
You may run into instances where you need a specific size file (ex: 400 pixels wide x 200 pixels high or 300 pixels by 300 pixels, etc). In this case, you will need some form of editing software to resize a file, or you may need my help. There are also great free resources like pixlr.com that make it easy to resize an image to any specific pixel size.
Do you need other versions of the logo- like with or without the tagline? A different color? Watermark? Other file types? Additional logo versions are available as minimally priced add-ons.
Will I be able to edit my logo design?
You can make edits to your logo design by working with the AI, EPS or PDF file in Adobe Illustrator.
At times, I have clients that additionally request a layered Photoshop file, so I offer the recreation of a logo in Photoshop as an add-on.
If you have further interest in file editing on your own, please check out my article: Image Editing
I can help you create any and all artwork you may need for your website- from fitting your logo in properly, to color palettes, fonts, background design, custom social media icons, headers, footers, slideshows, and other areas where custom art may be needed
I don't offer custom website coding and I don't log in and personally edit a web template but what I can do is work directly with you or your programmer to create the artwork needed for a site.
Many of my higher level design packages include design components that will unify a website's aesthetic with your new logo so additional graphics may not be necessary. Other design components needed are priced individually.
Can you create a custom design package for me?
Yes, absolutely. In most of the design packages, items can be swapped out for other similarly priced design elements or a custom design package can be created based on your needs. Just ask!
May I add on other design projects later?
Absolutely. There are many clients that have been adding on design projects as the need arises for years. J+M has been in business since 2008 and will continue for many more to come!
Can we work together if I already have a logo?
Certainly! I can work with you to make edits to perfect the logo design you have, or we can use your logo and develop other artwork for your brand. This is absolutely not an issue.
May I pay in installments?
J+M accepts Paypal, major credit cards, and checks. Payments are required before the design process begins. Installment payments are not available.
What is a "logo concept"?
A logo concept may have different meanings coming from different designers but from my desk, I call a "logo design concept" a new, original design made by me in what I envision to be very close to final form. A "logo concept" from me is not a rough sketch on paper or a design idea that is tough to decipher, but a full logo design featuring design elements we've discussed. I work this way because I discover new ideas and "happy accidents" as I am creating. I enjoy pushing designs to the limits and don't feel as free to explore with just pencil on paper developing initial design concepts.
What is a "round of edits"?
Quite simply put, a round of edits is a list of changes. Each request (example: "Can you make the font 25% smaller?") is not a "round" but just one request on your list. Your list really isn't limited to a certain number of changes.
What is the diference between an "edit" and a "new concept"?
If your idea requires a new illustration or new design entirely, the request will be considered a new concept rather than an edit. Edits apply to color palette, typographic choices, design arrangement, spacing, sizing.
What is an "eps" or "vector" file?
An EPS is a rather complicated file. It is made from a series of lines rather than dots (pixels) and can be made infinitely large (even billboard size). An EPS is made in Illustrator rather than Photoshop or any other program. Logos made in Photoshop aren't true vectors and therefore limit what you can do with them. I've written an article explaining the difference between pixels and vectors which may help: Vectors and Pixels.
What is a "brand color palette"?
Color palettes are one of my favorite things to create! With a brand color palette, there is a lot of flexibility. The palette can range from as few as 3 colors to as many as 10+. Each client's needs are different. If you have existing branding/a logo already, a custom color palette can be created to work in conjunction with your current designs.
Types of Color:
Hex numbers are web color codes (example: #4da694) that can be used a wide variety of places- website templates, blogs, design programs, desktop publishing programs. These color tones are quite versatile and ensure you use the same color each time (rather than trying to closely match a teal each time you use one, for example.) Pantone is a color matching system (often referred to as "PMS"- yes, seriously) that printers use to ensure an exact ink color is used. (example: Pantone 7724C)
What is a "typographic selection"?
Essentially, these are font styles chosen to represent your brand. Typically, 2-3 fonts are selected as part of a branding suite.
What is "an alternate mark, submark or secondary mark"?
Often, a condensed version of a logo is a versatile additional to a branding suite. This could be a more simple version of your logo design or supporting iconic art in some form. The specifics are tailored to the needs of an individual client or company.
What is a "pattern design or texture"?
These are usually solid sheets of a design that can be used anywhere-- as a website background, business card design background, packaging design background. The designs range from very simple, soft repeating patterns to slightly more detailed art.
What does "logo formatted for web header" mean?
Say for instance we finalize your logo and it's a square shape. However, on your website template your logo is required to fit within a small, horizontal space. Well, a square logo won't look it's best squeezed into a small, rectangular shape, right? So, we resize and rearrange the design elements to fit well on your web template if necessary.
What is the "social media profile image"?
Most social media sites require your custom profile image to fit within a square or circular format (Facebook, Twitter, Instagram, etc.). Final logos are sized and fitted with nice general white space around the edges to look best when uploaded to social media.
What is the "brand style guide"?
This is one-page document that compiles all design elements for your finalized brand, depending on what was included in your design package. Your logo will be showcased, other versions of your logo if applicable, brand color palette, typography, pattern designs, etc. This is a great way to reference your branding design elements for overall brand cohesion.