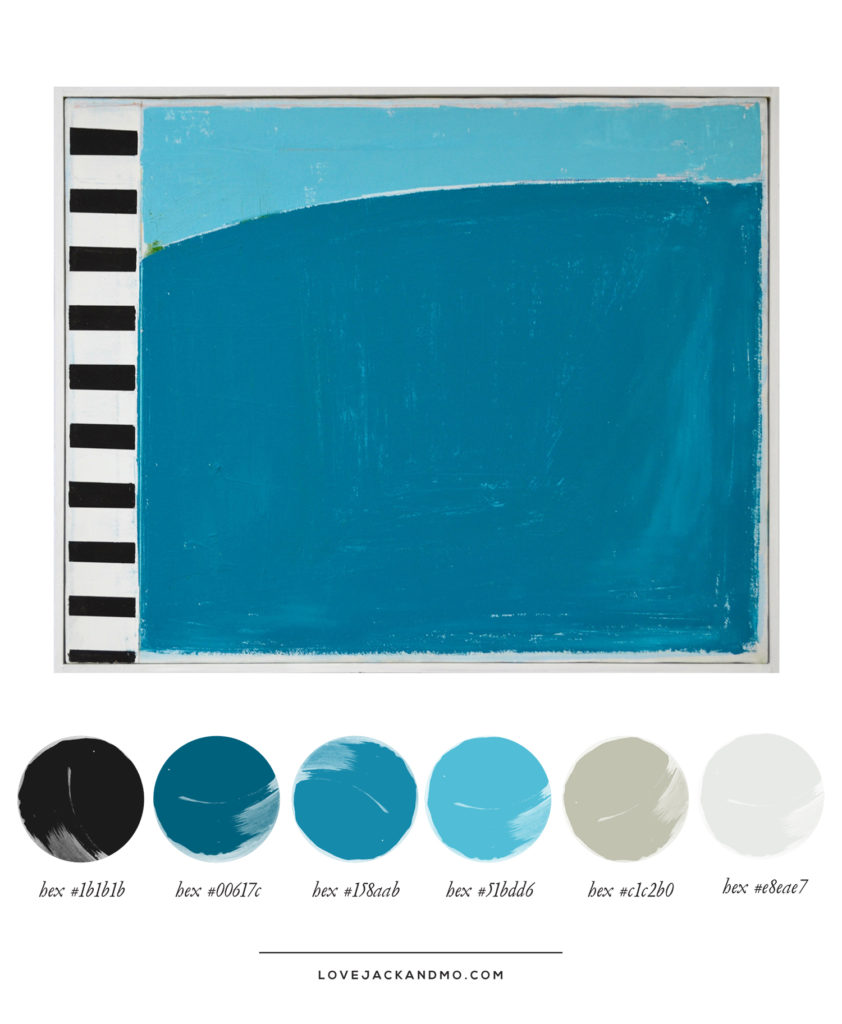 Paintings on serenaandlilly.com are one of my favorite things to oogle. Yeah, I said oogle. That's one of those words you can casually toss out on a blog and not feel like a total nerd, as you might in casual conversation, right?
Laurie Fisher's painting entitled "Boundary" is a masterpiece. The balance of bold stripes on the left with a soft wash of blues is so simple yet has depths of visual interest.
I've created a fun color palette with web color codes that can be used however you'd like! Just copy and paste the 6-digit code anywhere on a website where you can specify a color for a perfect match. These colors can also be used in a variety of design programs, desktop publishing programs and more.
Matte Black: Hex #1b1b1b, Dark Teal: Hex #00617c, Medium Blue: Hex # 158aab, Light Blue: Hex #51bdd6, Taupe: Hex #c1c2b0, Light Warm Gray: Hex #e8eae7
Enjoy!