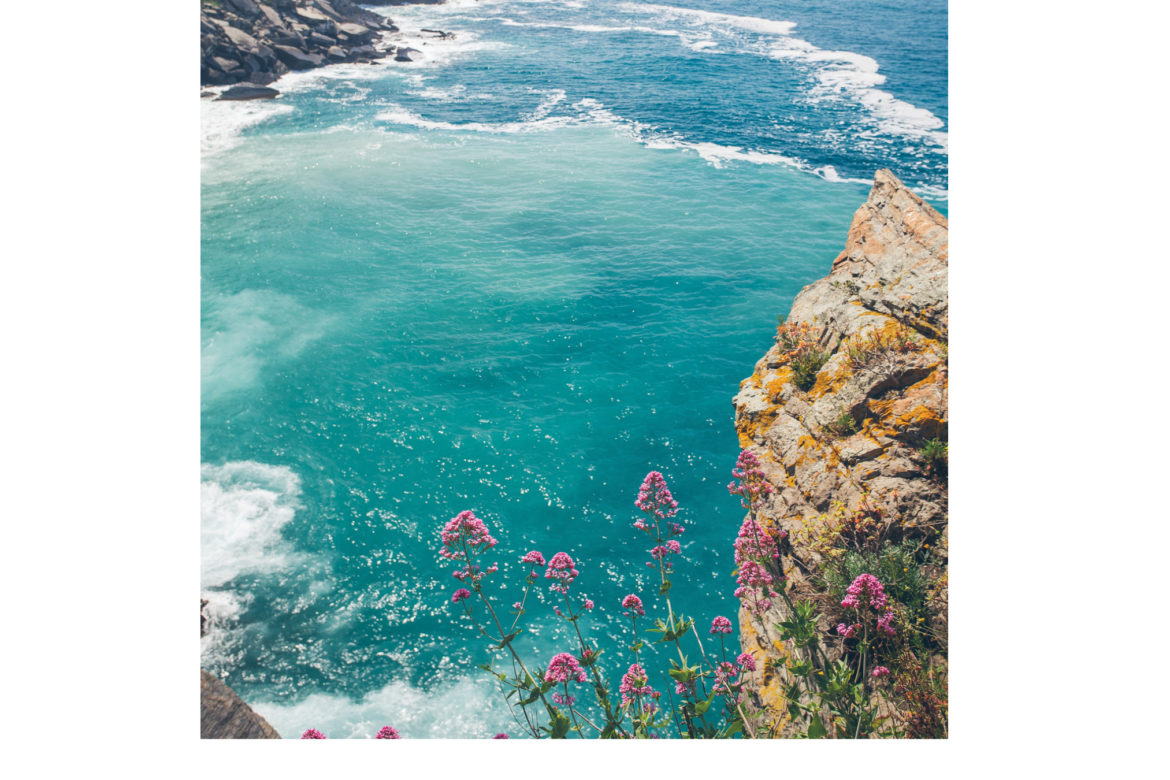 Color Palette Inspiration: Cinque Terre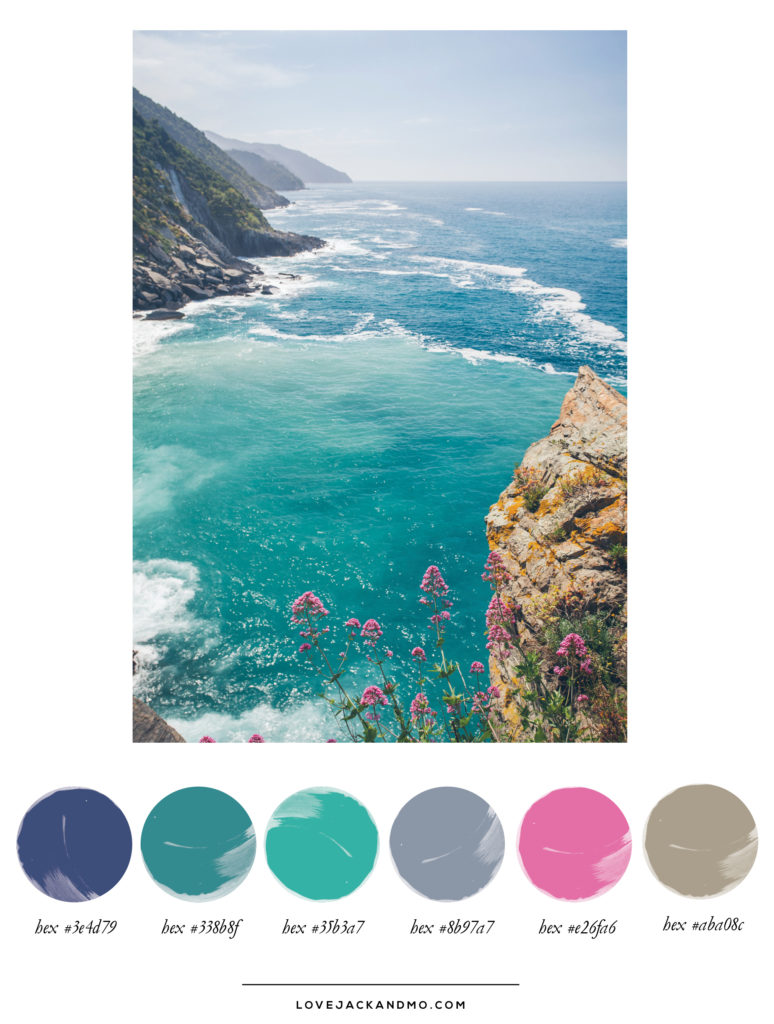 One the most beautiful places in the world full of inspirational color is Cinque Terre, Italy! Inspired by a gorgeous photograph by Jonathan Haider, this color palette has been created to be used and enjoyed!
Please feel free to use these color codes as you'd like! Just copy and paste the 6-digit code anywhere on a website where you can specify a color for a perfect match.
Ocean Blue: Hex #3e4d79, Turquoise: Hex #338b8f, Sea Glass: Hex #35b3a7, Gray Blue: Hex #8b97a7, Floral Pink: Hex #e26fa6, Sand: Hex #aba08c